Starting a new curriculum can be a bit intimidating at first but once you realize how the programs work, the order in which they teach and you set up a schedule to follow for your kids (or free-style, what ever your preference be), then it gets a whole lot easier.
My son is in the 7th grade level of his education and we have been homeschooling for roughly a year and a half now. We went through quite a few curriculums the first half year just trying to find something that would work with us. My son has ADHD and various other behavioral issues that we needed to modify learning for him. He possibly has dysgraphia as well, which makes writing a difficult task, so much so, that the school he used to go to said he should just type on a computer instead.
Well this year he is writing paragraphs. They may not be neat but we have come a long way from, "he can only type." We are working on specific items that my son struggles with, mostly writing and spelling. He is above his grade level at reading, but the dysgraphia hurts his writing skills.
We chose to switch to Sonlight a few months ago because he wanted to try a literature based curriculum. He is old enough to make some decisions about his education and he did a great job with telling me what he wanted. What he wanted was to read… yes you heard that right…less videos and more reading. This actually seems to be working well for us 10 days in so far… I am shocked that he really wanted to move away from the highly popular online education settings that a lot of homeschoolers use now a days.
We previously struggled with his attention span and just feeling like we were missing chunks of materials. Sonlight is a Christian curriculum, but there are others similar that are secular to choose from. I chose a Christian based curriculum because my son is a Christian and was interested in reading the bible. So far we are enjoying the books that were sent with Sonlight…which were a lot!
I am also impressed with the MathUSee books / videos. We are currently on Pre-Algebra for his 7th grade class, which has been easy to explain to him so far. The full curriculum we went with is HERE. It came with a really helpful science kit, so that when we are doing experiments from his science book most items are bought already instead of me having to run to the store every week. The language arts we a little bit lacking, so I also bought a book to help him with his writings and spelling. But that was also something that I could buy on the sonlight website.
The notebook for parents to follow along and give assignments was very helpful. I personally hate planning out the school year and this book tells me what to do on different days, which books to read, and gives me additional information to help me teach my son. My son's favorite book is the 12,000 years of world history so far. You can find that book HERE.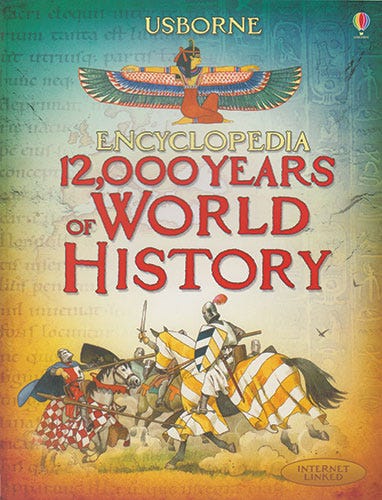 People ask me if homeschooling takes a long time… yes and no. It depends on your child, the day and the subject. Sometimes we dive in deeper to a subject. Sometimes we flow through and will be done in a few hours. Most days I spend 2-3 hours teaching. My son spends 3-4 hours doing work, and has breaks in between certain subjects. So we start between 8-9 am and take a few breaks, plus our lunch break… we get done by 2-3 pm. So with the hour and half of breaks, we usually get done around 4 hours.
We still follow the 180 days of school that is required by our state and if I have additional subjects I want my son to work on, I add them in. We decided to do spanish this year again, but we got a book on Amazon instead of using any curriculum online. So what curriculum does your child use and why? We all pick for different reasons. I have heard some amazing things about other curriculums, I wish I had the money to buy multiple ones to try them all out.
Other curriculum I have found myself interested in are:
Https://gumroad.com/blossomandroot?fbclid=IwAR2ADZPB0YaU6n-EW9HFpxeMfnywVhZcQuUh8LHcCOIzNwdamKpvKjwCCuA
https://www.aswewalkalongtheroad.com/2018/05/literature-based-homeschool-curricula.html
https://www.movingbeyondthepage.com/
You can also find a ton of free resources by joining facebook groups such as "crossing over to homeschooling" , I have found such support in those groups when I first started my journey with my son. I am going to provide a list soon of all the facebook groups that I find helpful, there are so many resources out there. Keep your eyes open for my next post. I have to get the toddler up! But things are going well with this new curriculum and I am very happy with it!